Health

/

Holistic Health Reflexology
Holistic Health Reflexology Premium
I specialise in Therapeutic Reflexology and Meridian therapy. Description The feet provide a solid foundation and play a vital role in a persons health. Reflexology is a completely natural form of healing that is non-invasive, simple and safe.
Address: Shop 6, 2 Kyriakou Adamou, Chlorakas, 8220, Paphos. (Next to Tommy Tuckers Grill), Cyprus
Website: Visit Website
Phone:
Email: steph001@cytanet.com.cy
Mob: 97718000 Fax:
Finding Cyprus discount card scheme accepted here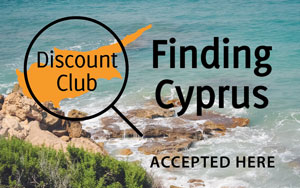 Stephanie welcomes you to Holistic Health.
About me:
Stephanieis a qualified health professional that practices Therapeutic Reflexology. She completed a two year training course at the International Academy of Reflexology and Meridian Therapy (IARAMT) in Johannesburg, South Africa. In 2010 Stephanie relocated to Cyprus and motivated by the positive experiences she experienced when practicing Reflexology in South Africa, she decided to open her own practice in Cyprus.
Treatments include:
Reflexology
Meridian Therapy
What is reflexology and how does it work?
Reflexology is an effective form of foot massage based on the principle that the feet are mirrors of the body. It is believed that reflex points on the feet correspond to each organ and structure in the body, and are linked by energy channels, zones or meridians. When illness or imbalance occurs in the body, the corresponding energy channels become blocked. Reflexology is a means to release these blockages, therefore allowing the energy to flow freely, thereby, healing our minds, hearts, bodies and souls.
Reflexology also stimulates of over 7,000 nerve endings in the feet which send a message through the nervous system via the spinal cord up into the brain. By stimulating the nerve endings, a vibration is created along the nervous system breaking up any congested molecules. This allows more oxygen and blood flow to the cells, creating a natural healing process. It is important to remember that the body heals itself. Reflexology is designed to put the body back into a state of health.
Reflexologists use a holistic approach to healthcare. During a treatment foot massage techniques are used by way of applying pressure to the reflex areas on the feet. Tender areas on the corresponding reflex area on the feet indicate illness, or potential illness, this shows an imbalance in the organ or organs. By working on these areas, the body is prompted to use its own ability to heal itself and to prevent illness.
Reflexologists do not diagnose or treat for a specific illness, but regular sessions help to create optimum conditions to allow the body the best chance of healing itself naturally.
Reduce Stress
Improve Circulation
Stimulate Nerve Function
Improve Your Immune System
Increase Your Energy Levels
Call Today for an appointment! - 97718000
Download PDF's Below

Alternative treatment
Natural treatment
health
Natural treatment
health
Stress relief
massage therapy
Pain relief
Reflexology Paphos
massage
Reflexology Paphos
relexology
Pain relief
massage
Stress relief
holistic health
massage
Alternative treatment
massage
Natural treatment
relexology
massage
Stress relief
massage therapy
relexology
holistic health
massage therapy
health
Stress relief
massage
holistic health
massage therapy
Pain relief
health
Stress relief
Address
Shop 6, 2 Kyriakou Adamou, Chlorakas, 8220, Paphos. (Next to Tommy Tuckers Grill), Cyprus
Reviews
There are no reviews at this moment..
Write a review